Cookie settings
This website uses cookies that are required for technical operation of the website. These are always active. Other cookies that increase the convenience when using this website or which are intended to simplify direct advertising or interaction with other websites and social networks are exclusively activated following your consent.
These cookies are required for the shop's basic functions.
Customer-specific caching
These cookies are used to make your shopping experience even more appealing, for instance in terms of user recognition.
Article successfully added.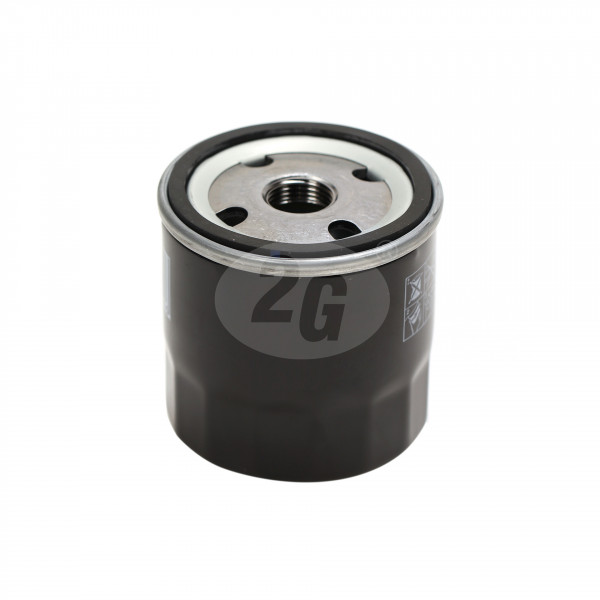 Prices plus VAT plus shipping costs
Delivery time on request. Due to the current shortage of raw materials, some items may have a longer delivery time. Please contact us at any time for more information.
Order number:

34010-00287
Fits the following modules: DC9/DC12/DC16 Cross...
more
Product information "fuel prefilter"
Fits the following modules:
Cross references:
Schnell: 1-009-633
Deutz/ KHD: 01163420; 0116-3420; 0116 3420; 1163420; 116-3420; 116 3420;

A.L. FILTER AL28

A.L. FILTER AL64

ACDELCO X15

ACDELCO X4130E

ALCO FILTER SP828

ALCO FILTER SP942

BOSCH 0451102001

BOSCH 0451102056

BOSCH 0451102901

BOSCH 0451103021

BOSCH 0451103026

BOSCH 0451103049

BOSCH 0451103127

BOSCH 045110312730N

BOSCH 0451103312

BOSCH 0451103901

BOSCH 1451103127

BOSCH 9450732010

CARELLO 41367000

CHAMPION C103

CHAMPION C103606

CITROEN MLS000155

CLAAS 0006568340

CLAAS 06568340

CLEAN FILTERS DO215

COOPERS AZL027

COOPERS Z25

CROSLAND 306

CROSLAND 573

CROSLAND 576

DELPHI FX0004

DEUTZ-FAHR 1163420

DEUTZ-FAHR A04H4123

DIGOMA DGMO712

DONALDSON P551251

DONIT FILTER 431066

ELOFIC EXL124

FIL FILTER ZP3268

FIL FILTER ZP507

FIL FILTER ZP507B

FILTRON OP551

FLEETGUARD LF3310

FORD 1457512

FORD 1462805

FORD 1498014

FORD 1536304

FORD 1553370

FORD 1555370

FORD 1559937

FORD 5002530

FORD 5003329

FORD 5003331

FORD 5003930

FORD 5003968

FORD 5004926

FORD 5011780

FORD 5011782

FORD 5013143

FORD 5013319

FORD 6041176

FORD A700X6714AA

FORD A760X6714KA

GENERAL MOTORS 6438162

GENERAL MOTORS 7965051

GENERAL MOTORS 7984256

GENERAL MOTORS 90027778

GENERAL MOTORS 93156299

GENERAL MOTORS 93156958

GIF FILTER GL255

GIF FILTER GL288

HENGST FILTER H90W

HENGST FILTER H90W01

HOFFER 7605015

HOFFER 76050158

INNOCENTI 38186376

KNECHT AW40

KNECHT AW52

KNECHT AW52C10

KNECHT FO318

KNECHT FO318C10

KRAMER 0003634330

KRAMER 0003634334

KRAMER 1000000555

LAUTRETTE ELH4071

LAUTRETTE ELH4089

LAUTRETTE ELHA4071

LUCAS ELECTRICAL 3711

LUCAS ELECTRICAL 5578

LUCAS ELECTRICAL 6447

MAGNETI MARELLI 71758709

MAHLE FILTER OC21

MAHLE FILTER OC21OF

MAPCO 61028

MEAT & DORIA 15015

MEAT & DORIA 150158

MISFAT Z103

MONARK 30738026

MOTAQUIP VFL101

MOTORCRAFT EFL027

MOTORCRAFT EFL027D

MOTORCRAFT EFL027S

MOTORCRAFT EFL036

MOTORCRAFT EFL046

MOTORCRAFT EFL089

MOTORCRAFT EFL089D

MOTORCRAFT EFL089S

OPEL 09281199

OPEL 2866477VP

OPEL 650352

OPEL 650364

OPEL 650365

OPEL 650370

OPEL 650371

OPEL 650373

OPEL 650400

OPEL 90027778

OPEL VOF136

P.B.R. BC1044

P.B.R. BC1112

P.B.R. BC1346

PEUGEOT 1109C5

PURFLUX LS155

PURFLUX LS205

PUROLATOR L17020

PUROLATOR PC20

PUROLATOR PC20OF

PUROLATOR PC21

PUROLATOR PER28

RENAULT 7701415069

ROVER 12G2400EVA

RYCO Z82

SCT GERMANY SM109

SOFIMA S4500R

STEYR 5081070030

TECNOCAR R54

TEHO 4006

TEHO OK6

TJ FILTERS FB2099

TJ FILTERS FB5312

UFI 2310300

UNICO FILTER LI779

UNIPART GFE117

UNIPART GFE139

UNIPART GFE148

UNIPART GFE166

UNIPART GFE191

VALEO 586068

VAUXHALL 650364

VAUXHALL 650365

VAUXHALL 6696776

VAUXHALL 7884256

VAUXHALL 7965051V

AUXHALL 7973235

VAUXHALL 7973429

VAUXHALL 7984256

VAUXHALL 90027778

VAUXHALL 93156299

VAUXHALL VOF136