Cookie settings
This website uses cookies that are required for technical operation of the website. These are always active. Other cookies that increase the convenience when using this website or which are intended to simplify direct advertising or interaction with other websites and social networks are exclusively activated following your consent.
These cookies are required for the shop's basic functions.
Customer-specific caching
These cookies are used to make your shopping experience even more appealing, for instance in terms of user recognition.
Article successfully added.
Oil filter MAN + agenitor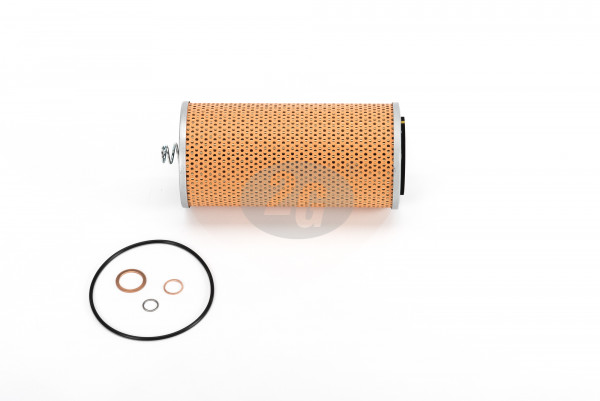 Prices plus VAT plus shipping costs
Ready to ship today, Delivery time appr. 5-7 workdays
*Delivery time cannot always be guaranteed.
Order number:

51050-00150
including seal Fits the following modules: MAN MAN E2842 E312 MAN...
more
Product information "Oil filter MAN + agenitor"
including seal
Fits the following modules:
MAN
MAN E2842 E312
MAN E2842 LE322
patruus:
patruus 240
patruus 370


patruus 400

agenitor:
agenitor 212
agenitor 312
Crossreferences:
MAN: 51.05504-0069 51055040069 51.05504-0069
51.05504-0090 51055040090 5105504-0090
51.05504-0044 51055040044 5105504-0044
51.05504-0046 51055040046 5105504-0046
51.05504-0047 51055040047 5105504-0047
51.05504-0070 51055040070 5105504-0070
51.05504-0071 51055040071 5105504-0071
51.05504-0087 51055040087 5105504-0087
51.05504-0104 51055040104 5105504-0104
81.05504-0039 81055040039 8105504-0039
81.05504-0041 81055050041 8105505-0041
81.00000-0238 81000000238 8100000-0238
A.L. FILTER: ALO87531
ALCO FILTER: MD725
ARMAFILT: OB1212650
ASAS: AS1522
ASHIKA: 10ECO084
BALDWIN: P7230
BOSCH: F026407042
Claas: 0001420640, 00 0142 064 0
CLEAN FILTERS: ML4504
COOPERS: LEF5198
DIGOMA: DGMO175HD
DONALDSON: ELF7690
P550769
DT 463641, 464470
FIL FILTER: MLE1388
FILTRON: OE6513
FLEETGUARD: LF16046
FRAD: 68866310
GUD FILTERS: M54
HENGST FILTERS: E175H
E175HD129
E175HD68
HOFFER: 7584066
JAPANPARTS: FOECO084
Kaesbohrer Pistenbully: 83120970180, 8.312.097.018.0
LUBERFINER: LP5048
MAHLE FILTERS: OX348D, OX348DECO
Mann + Hummel: 6761257160
HU12110x, HU12 110x, HU 12 110x, HU 12 110 x
MEAT & DORIA: 14066
Mercedes-Benz (Daimler AG): 0001802109, 000 180 21 09
4571840125, 457 184 01 25
0001802909, 000 180 29 09
A0001802109, A 000 180 21 09
A0001802909, A 000 180 29 09
A4571840125, A 457 184 01 25
0001802109, 1802909,
4571840125
MISFAT: L135
SCT GERMANY: SH4769, SH4769P
SOFIMA: S5062PE
SOGEFIPRO: FA5804ECO
UFI: 2506200
UNICO FILTERS: EL12265X
WIX FILTERS: 57213